Your Online Source for Local Auto Glass Companies
Auto Glass Genie Proudly Recommends Glass Doctor Dearborn Heights
Auto Glass Genie's referral services are FREE with no obligation.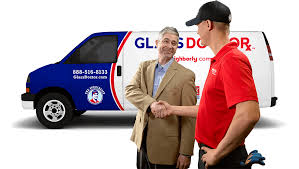 AUTO GLASS REPAIR AND REPLACEMENT DEARBORN HEIGHTS
Whenever it comes to windshield repair or replacement in Dearborn Heights, Glass Doctor Harmon becomes the obvious choice. This is simply because the company has earned an excellent reputation from its vast experiences in last 50 years of its existence in Dearborn Heights. Our entire team of professionals strives to bring the best auto glass repair and replacement service providing OEM quality auto glass to guarantee safety of your vehicle.
At Glass Doctor Harmon Dearborn Heights, we suggest all our clients repair their auto glass before it demands a replacement if given the opportunity. The right decision taken at the right time can save you both time and money. As the owner, you need to take the initiative. Get in touch with us the moment you notice a crack or chip in the auto glass as it may increase the damage in no time at all. We repair all types of damages, including a chip, a crack, a bulls-eye or even a star, confidently within 20-30 minutes. We offer a complete solution for all issues the auto glass, side window glasses, and mirrors encounter.

313-357-2760
---

22850 Van Born Rd
Dearborn Heights, MI 48125
With exemplary experience and expertise in auto glass repair and replacement, we are known to have the best technicians for auto glass companies in Dearborn Heights. Our clients have confidence in our services, and that is why they refer to us as the 'best auto glass repair and replacement company in Dearborn Heights.' We put our vast experience to work that ensures the integrity of your vehicle whenever it faces any auto glass or windshield crack or break.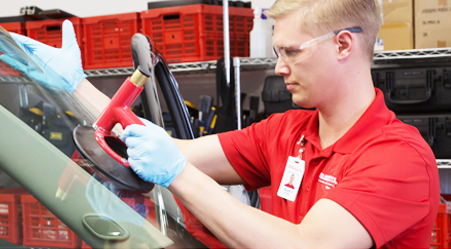 To keep you and your co-passengers safe inside the vehicle, you need to be aware of any auto glass blemish on your windshield. Call the experts at Glass Doctor Harmon whenever you notice a slight crack or chip in it. Our FREE mobile service can reach you anywhere to provide on-the-spot service to keep you safe and sound. You can get convenient service round-the-clock so that we can put you and your car back on the road as soon as possible.
So, whenever your vehicle is in trouble next time, Call Us First! We are here to help you 24 hours a day, 7 days a week, and 365 days a year!